Eleesa Dadiani is the new face of cryptocurrency. That's what I'm thinking as I sit across the desk from her in her gallery, Dadiani Fine Arts, in London's exclusive Mayfair district. With her porcelain skin, mane of loose hair and eloquent, engaging manner, she certainly doesn't match the existing stereotype of a socially awkward hoodie-sporting tech-nerd buying amphetamines on the dark web, or a newly minted crypto-millionaire leaning against a Lamborghini in an insufferably gloating Instagram photo. She doesn't fit the category of a crypto-evangelist, either.
"These libertarians, they don't understand money, they don't understand history," she says. "They know nothing about politics or international relations. You have to understand the world you live in before you can change it."
Not that she doesn't believe in cryptocurrency. On the contrary, she has created an entire business around it. Her fine art gallery was probably the world's first to accept multicurrency cryptocurrency (Bitcoin, Ethereum, Ethereum Classic, Litecoin, Ripple, Dash and NEM), but art is just one small part of a bigger crypto brokerage – the UK's first – that she set up last year to allow buyers to exchange their digital wealth for real-world assets such as rare cars, bloodstock, gems, bullion, private jets and yachts. A Chinese client recently bought four Formula 1 cars, collectively valued at £4 million (HK$41.9 million), in cryptocurrency Litecoin via her Dadiani Syndicate.
Unlike the libertarians she's referring to – usually white males preaching how decentralised currencies will bring forth a new world order (crypto-pioneers Roger Ver and Olivier Janssens, for example, are trying to create their own decentralised, government-free dream country) – Dadiani knows her money, history and international relations. Her talk is peppered with references to former Libyan leader Muammar Gaddafi and the petro-dollar, capital flight in China, and Russian trade relations.
Lamborghinis greet crypto fans at Blockchain Week in New York
"I'm not anti anything. There's a need for both systems," she says. "We haven't had a universal currency since gold and silver. A decentralised economy allows for borderless trade, which hasn't been possible before with such ease; people are used to decision-making in trickles, with the group up top choosing what everyone can and cannot do … cryptocurrency requires a cognitive shift. People need to understand why cryptocurrency should be adopted wider, integrated into our existing way of life, for gradual change."
So that's exactly what she's done: integrated cryptocurrency into real life – for Bitcoin billionaires, anyway.
"A couple of years ago, when we saw Bitcoin perform as well as it did, there was no way to use those coins. You were rich on screen, but what could you do with it? You could invest in ICOs [initial coin offerings], but what about something tangible? The answer was 'Nothing'. So I had to create a structure of trust to allow people to cash in on their digital wealth. Through the gallery and contacts with private jet owners and so on, where there is a trust protocol already, I created a syndicate, a platform of clients and dealerships."
Cryptocurrency requires a cognitive shift. People need to understand why cryptocurrency should be adopted wider, integrated into our existing way of life, for gradual change
Eleesa Dadiani
The value of many cryptocurrencies exploded last year. The price of Bitcoin, the first decentralised virtual currency, skyrocketed more than 1,300 per cent, despite dropping by 40 per cent during December. Ethereum went up by 8,000 per cent. The total worldwide value of cryptocurrencies is expected to hit US$1 trillion this year.
Dadiani's clients range from 20 to 70 years old. "These people see an opportunity and take it. Cryptocurrency is just a game for them – it's fun, not necessity; lives are not hinged on it. Some have claimed to totally unbank … but if so they must have fingers in many pies."
Trusting digital currency, despite its risky unpredictability, is also what pioneering American crypto-broker Elizabeth White has embraced.
Crypto artists unlock value with Lambos and kitties
"The wild fluctuations mean sellers can lose their profit in minutes on a sale if the crypto market moves against them," she says. "The sales that we see, outside of the ones we facilitate, are by sellers who are also investors in crypto and are willing to accept the volatility as they plan to hold for the long haul and don't have any cost of goods or expenses."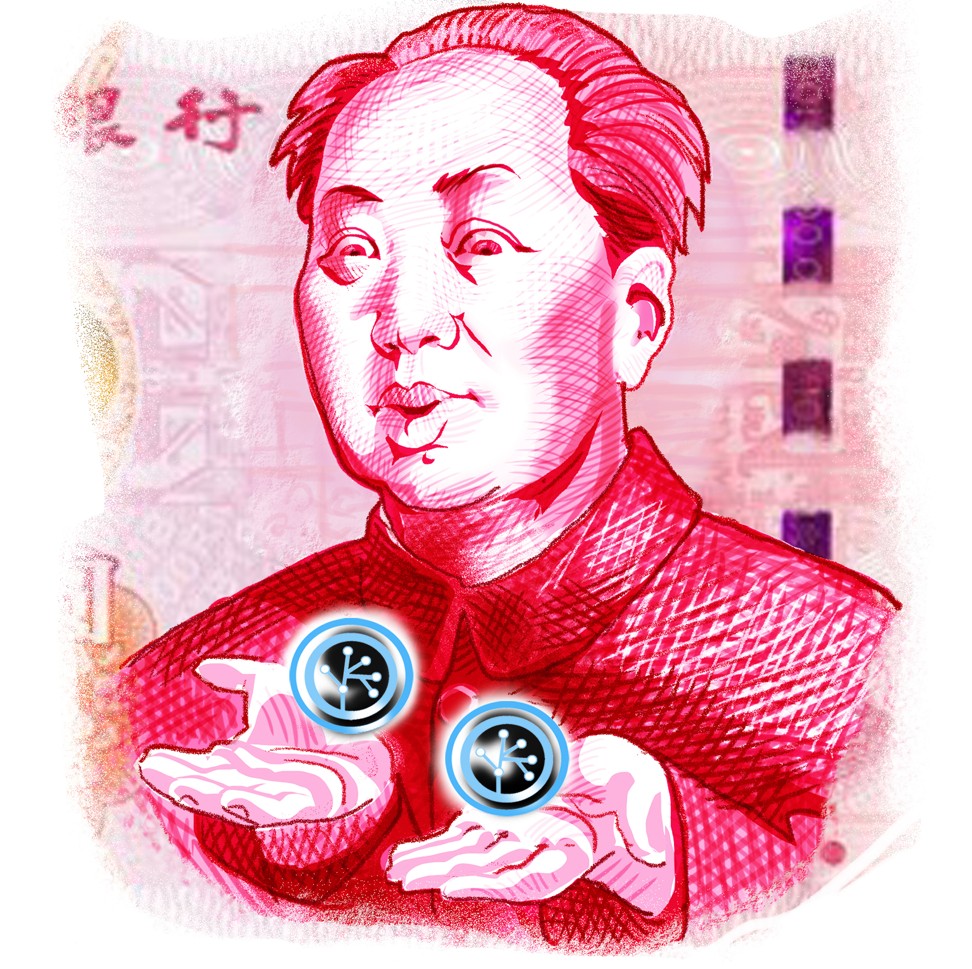 White explains how some merchants claim they accept Bitcoin, but typically work with an outfit such as hers to convert the digital currency to fiat and pay the merchant directly for the goods.
The hottest items are luxury cars and unusual experiences designed for cryptocurrency holders: one of The White Company's clients bought an…